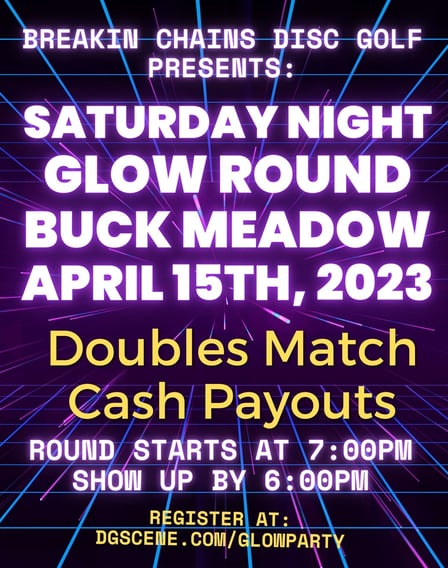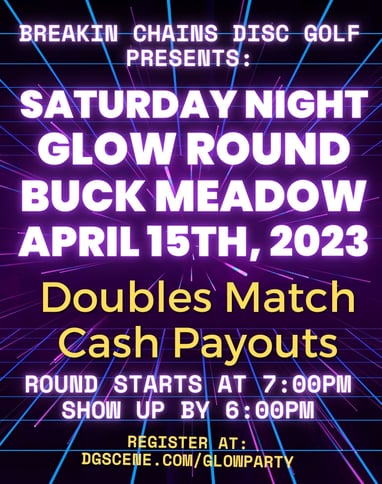 This will be a special tournament ! We will be playing on a 9 hole golf course that has been converted to conservation land. Breakin Chains has been given special permission to hold this tournament with portable baskets and disc golf course layout designed by Breakin Chains Disc Golf. This is a 6,500 ft course , par 59 with some big arm shots. I think you will be happy to play in this tournament. There will be great $$ payouts also. This is a doubles match so find a good partner.
Register at: dgscene.com/glowparty
2023 Tournament Schedule for Breakin Chains Disc Golf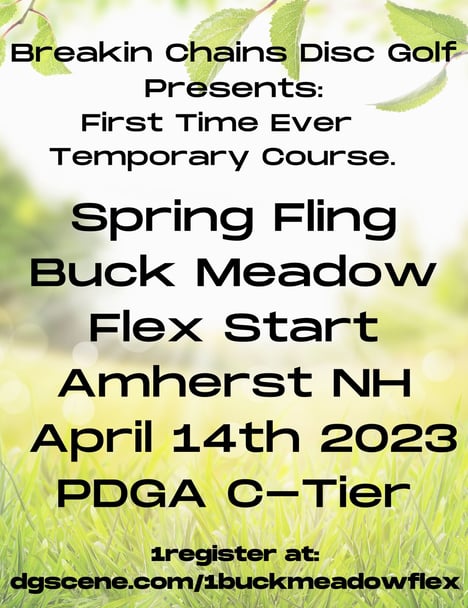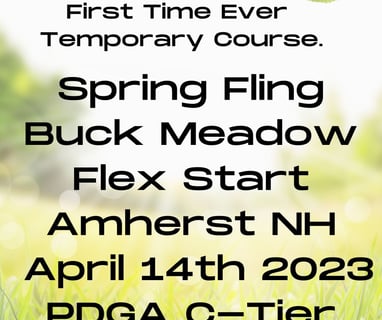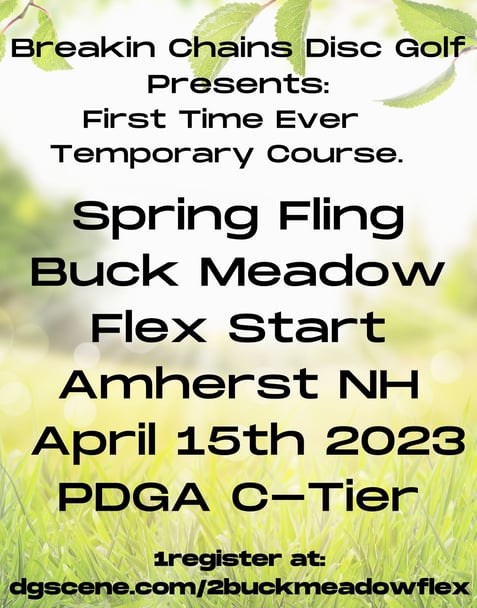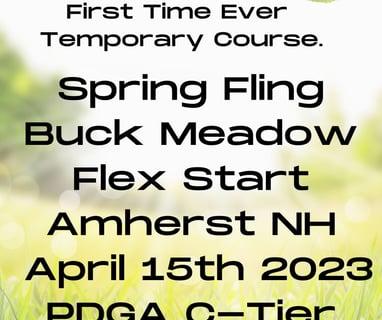 All of our Flex Starts are scheduled as PDGA C-Tier Tournaments. We are still waiting Approval from the state coordinator on all of our C-Tier Tournaments. ????? If for some reason approvals are not granted we will still run these tournaments following PDGA guidlines. If these tournaments are not approved by our coordinator the only difference will be, you won't get a rated round in. Let's hope this is not the case. look to see you on the course.
The Birch Park/Buck Meadow Tournament will be a special tournament . Breakin Chains Disc Golf has secured the Buck Meadow Complex in Amherst NH for its second course for the Birch Park Spring Fling. You can read all about Buck Meadow in the about section of the tournament.
This will be one of the most fun tournaments for us .Using the old Golf course is going to be a blast for sure. Don't forget to check out the Glow Round at Buck Meadow also.
Register at: dgscene.com/springfling23